Rasputin
Anna Vyrubova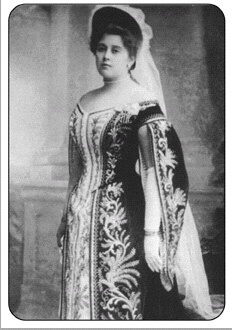 One of the nearest venerators of Rasputin, the girlfriend of the Empress, Anna Vyrubova was the sample of the most strict life.

Anna Vyrubova - the gentle child, the named daughter of the tsarina a vein under the strict monastic charter, private life had no at all, having entirely given on service near and suffering. Sponsored orphans, worked as sister of mercy.

Vyrubova has been fanatically betrayed to Grigory, he was represented to her in the form of the sacred person, the disinterested person and the miracle man.

For many years numerous intimacies and debauchery were attributed to her. And newsmakers have carried these hearings and slander to all Russia.

What disappointment to gossippers was when after special, by Provisional government, medical board it has been established that Anna Vyrubova is innocent woman …

Source: Nikolay Risak "Nun Maria: Anna Taneeva-Vyrubova slandered for Divine Friendship"