CITY LEGENDS
Legend about Mikhailovsky castle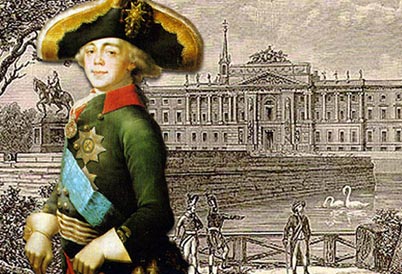 The Mikhailovsky Castle - one of the most mysterious places of Petersburg. It has been constructed by order of emperor Pavel I, but Pavel has lived in this castle for only about 40 days and has been killed by own associates in the bedroom of the new castle.

During all of his life Pavel was afraid of killing attempts and for this reason, having refused to live in official residence of the Russian monarchs - the Winter Palace, wished to construct own, "safe" palace surrounded with deep ditches. However it has not helped.

And, after Pavel's death, the castle immediately has turned to the thrown and gloomy place in which till now visitors see strange shades and become witnesses of the inexplicable phenomena.

One of the legends of the castle in own way explains its unusual for the Petersburg architecture colour.

Under the legend, onó time Pavel was present on a ball where there was also his future favourite - Anna Lopukhina. During one of the dances she has dropped a glove, and Pavel, as the true knight, has bent to lift it.

Having considered a glove more closer, he was surprised to its strange red-to-brick colour. This shade so was pleasant to the Emperor that he has there and then sent a glove to the architect of the Mikhailovsky castle and has ordered to imitate its colour.

According to legends, the Emperor had a presentiment of the destiny, and in the last evening, leaving a table after a supper, has whispered: "to That to be, that not to pass".

After Pavel's death the Castle has been thrown: members of the imperial family did not wish to live in it.

Till today the Mikhailovsky Castle remains to be one of the most mysterious places in Petersburg, involving visitors who hope to get into secrets of this place.

Source: N.A. Sindalovsky "Legends of St. Petersburg"